---
More than 200 drivers to compete in Florida Truck Driving Championships at Ocean Center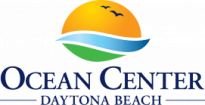 You've seen a tractor-trailer drive down a busy road, but have you ever witnessed one maneuver obstacles inside an arena? Now's your chance as Florida Trucking Association hosts their Florida Truck Driving Championships June 9 through 11 at the Ocean Center in Daytona Beach. Over three days, more than 200 of the top professional commercial motor vehicle drivers in the state will compete, showcasing their safe driving skills and knowledge of the industry.
"Our members look forward to this event every year; it's an opportunity to come together and show off their professional knowledge and skillset," said Alix Miller, president and CEO of Florida Trucking Association. "This year is even more special, as it's our first back since the pandemic. This event is an opportunity to honor and celebrate all the professional truck drivers who worked diligently through both the pandemic and supply chain issues to ensure goods reached their final destination."
Every year, the top drivers are selected from their respective companies to compete in this statewide event. Drivers compete in different classes including tank truck, 3- to 5- axle, auto transport and flatbed. For 2022, approximately 230 drivers have qualified from companies such as FedEx, UPS, Landstar, Oakley Transport, Publix Super Markets, and Florida Rock & Tank Lines. This year's competitors have a combined 500 million miles of safe driving and hauling freight. Class winners will come together as #OneTeamFlorida and represent the state at American Trucking Associations' national championships in Indiana.
"We have hosted our event at the Ocean Center since 2016, and the facility is a perfect fit for our needs," added Miller. "The uniqueness of the arena allows ample space for our competition. The exhibit hall, ballroom and meeting rooms provide the additional space we need to fit the entire event under one roof. And because our event includes many families, the beach destination is an added bonus."
Florida Trucking Association hosts its annual Florida Truck Driving Championships as an effort to recognize the best professional drivers in the state and allow them to competitively represent their companies. The event is family-friendly, providing an opportunity for family members to watch their loved ones demonstrate their professional expertise. The event is free and open to the public. It is expected to generate a total of 2,000 attendee days and 1,700 room nights.