---
Naturally Volusia Too ECHO exhibit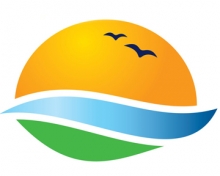 With the success of the ECHO Gallery exhibit Naturally Volusia, the ECHO Gallery committee made the determination to feature a second showing of artwork following the popular theme, dubbing the new exhibit Naturally Volusia Too.
The exhibit displays works from five local painters with a focus on and appreciation for the complexity of the county's natural offerings. Featured artists are Doreen Hardie, Clare Radigan, Johanna Riddle, Trish Vevera and Robert Wince.
Meet the artists behind the new exhibit in the Ocean Center's ECHO (environmental/ecological, cultural, historical/heritage and outdoor recreation) Gallery from 5:30 to 7 p.m. Thursday, Aug. 18, at the Ocean Center, 101 N. Atlantic Ave., Daytona Beach.
The artists will be available to discuss their techniques and inspirations during this free reception, which is sponsored by Volusia County's ECHO Gallery Committee. Light refreshments will be served.
Attendees can also participate in a guided tour through the Ocean Center and enjoy the numerous pieces of art that are part of the county's Art in Public Places program.
Complimentary parking is available for attendees in the Ocean Center surface lots and parking garage.
To RSVP for the event, contact Volusia County Cultural Coordinator Robert Redd at rredd@volusia.org or 386-736-5953, ext. 15872. To learn more about the exhibit, visit www.oceancenter.com/about-us/echo-art-gallery.stml.
The ECHO Gallery, which faces A1A, is open from 8 a.m. to 5 p.m. Monday through Friday. To schedule a visit, call 800-858-6444.