---
Strongmen and Strongwomen compete for title at Ocean Center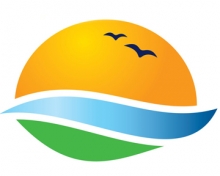 The Official Strongman Games, a festival of strength bringing together hundreds of athletes, returns to the Ocean Center Nov. 11 through 13 for three days of intense competition. Over 300 athletes from more than 30 countries will convene in Daytona Beach to compete for the title of "World's Strongest" across multiple divisions.
"Strongman and Strongwoman continues to grow in popularity, as it requires competitors not only to be immensely strong, but also to be athletic and adaptable," said Lynn Morehouse from Official Strongman. "The events featured in our competition are unique—how often do you see someone carry a car or deadlift an axle with tires?"
Attendees are encouraged to attend the event and witness firsthand the unthinkable strength of the competitors. Over three days, the strongest men and women across a range of weight classes and age groups will showcase their skills as they compete in events like the circus dumbbell, car walk, axle deadlift and atlas stones. The massive list of competitors includes new athletes looking to establish themselves in the sport, as well as popular, well-known names. The event continues to be the largest international strongman competition ever held.
"This event is an exciting one to watch, as the field narrows in three days from 300 competitors to just the top 10 athletes per division for Sunday's finals," said Morehouse. "There's never a dull moment, as athletes need more than brute strength, but also dedication and emotional fortitude, to make it through this world-class competition."
The Official Strongman Games began in 2017 and has taken place at the Ocean Center since 2019.
"We chose the Ocean Center because of the venue's location near the beach and connection with the Hilton across the street. The staff at the Ocean Center is top notch as well!" said Morehouse. "Daytona Beach is world famous and with Official Strongman Games being the largest international Strongman and Strongwoman competition in the world, it is great for the athletes to come to the competition and extend their trip to enjoy the beach and the close proximity to the theme parks and other attractions."
Single day passes for the event are $45, three-day passes are $90, and VIP passes, including a meet and greet with athletes, start at $200; children 12 and under receive free admission. Tickets may be purchased at the door or in advance at https://www.strongman.games. The event will also be livestreamed at https://officialstrongman.com.