---
CEO Fighting Championships returns to Ocean Center June 24-26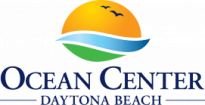 As the world becomes more and more digital, it shouldn't come as a surprise that the eSports industry is big business. And this week, Daytona Beach will be in the spotlight as CEO Fighting Championships returns to the Ocean Center June 24-26.
CEO 2022 is the ultimate video game tournament and convention for fighting game players and fans. Over three days, 2,300 players will face off in a multitude of tournaments, battling for the title of ultimate champion.
"CEO Gaming is so much more than just people playing video games, it's really something you have to experience to understand," said CEO Fighting Game Championships Director Alex Jebailey. "Just because people can play video games or watch their favorite players from home, it's a social thing. It's exciting when everyone's in the same room, cheering on their favorite player or reacting to a big move."
Thousands of spectators are also expected over the course of the weekend. The majority of competition takes place in the exhibit hall, with games streamed live via Twitch to screens throughout the space. Final rounds of gameplay move to the arena, where players fight for the top spot in a center-stage wrestling ring. The event will also feature an Artist and Vendor Alley, 24-hour free play arcade dubbed "Jebaileyland" and celebrity appearances.
Jebailey created CEO Fighting Game Championships in 2010 after years of traveling and competing in 1990s style arcade games.
"This really started as a hobby; I've been a gamer all of my life," said Jebailey. "In college, I began organizing local events and to my surprise, they started to take off. From there, I decided to officially start CEO and see how far I could take it. That first year, we had 300 players. In 2019, our last big event before COVID, CEO had 10,000 players and attendees."
This year, to ensure players are at the top of their game, the Ocean Center's exclusive food service provider, Oak View Group, collaborated with organizers to craft custom food options for the event. Menu items include Jebailey fried chicken with house-made spices, Jebrisket featuring house-made chopped brisket with a mid-Carolina sweet vinegary sauce, made to order burrito bowls with protein options including Nestle's plant-based mindful chicken, and acai bowls.
CEO Fighting Game Championships takes place June 24 through 26 and is open to the public. Spectator tickets are available online at ceogaming.org/ceo/ for $65.
The EsportsTravel Summit directly precedes the CEO Gaming event, taking place June 21-23 at the Hilton Daytona Beach Oceanfront Resort. The three-day event, which is presented by Northstar Meetings Group and hosted by the Daytona Beach Area Convention & Visitors Bureau, is the world's largest gathering of esports tournament and video-game event organizers and is the only event focused on the travel side of the esports industry.