---
Florida Roofing and Sheet Metal Association returns to Daytona Beach for 100thanniversary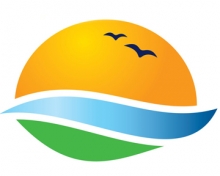 The Ocean Center is delighted to usher in one hundred years of history as the Florida Roofing and Sheet Metal Association convenes for their Annual Convention and Expo July 19 through 22. To recognize the centennial anniversary, the organization is returning to the city of its inception and first conference.
"In 1922, a handful of men convened at the Clarendon Hotel, now the Plaza Resort & Spa, and founded our organization," said Lisa Pate, executive director of the Florida Roofing and Sheet Metal Association. "As we began planning the 100thAnniversary, we felt it was only fitting to return to Daytona Beach. Working with the Ocean Center staff we were able to not only host our annual event but also recognize and celebrate our history."
One hundred years after a handful of trade professionals assembled at the Clarendon Hotel, FRSA returns to Daytona Beach with an estimated attendance of 3,000, generating almost 2,000 room nights. The centennial event uses almost the entire Ocean Center facility and features an expo, educational sessions, networking opportunities and awards dinner.
"Our organization wouldn't be where it is today without the support and active involvement of our many members," said Pate. "We're grateful to be celebrating 100 years and look forward to what the next 100 will bring!"
FRSA is an association of roofing, sheet metal and air conditioning contractors and industry-related companies including manufacturers, suppliers, manufacturers' representatives, roofing consultants and others. To learn more, visit https://www.floridaroof.com/.