---
Largest reptile meeting in world taking place at Ocean Center this weekend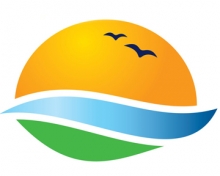 A pet doesn't have to be warm and fuzzy to give you warm fuzzies. In fact, reptiles continually rank in the top five most popular pet choices. Find out why these slithering, scaled and smart creatures make such great companions at the 33rd National Reptile Breeder's Expo taking place Aug. 20 and 21 at the Ocean Center.
"We've hosted our event at the Ocean Center since 2000, when we outgrew our previous location," said organizer Wayne Hill. "Since then, the expo has only gotten bigger, with the upcoming event being the biggest to date. We continue to return to the facility year after year thanks to the attentive service from the Ocean Center team."
New this year, the expo will use both the exhibit hall and arena to feature over 650 booths offering captive born reptiles and amphibians, as well as accessories for the reptile industry. The event is the largest reptile meeting in the world.
The expo takes place from 10 a.m. to 5 p.m. this weekend, Aug. 20 and 21. An auction will also take place at the Hilton Daytona Beach Oceanfront at 8 p.m. Saturday, Aug. 20. Weekend passes are $20 and will be cash only at the door. Children six and under and active military in uniform receive free admission. For more information, visit www.reptilebreedersexpo.com.