---
Weekend full of home improvement, boating at the Ocean Center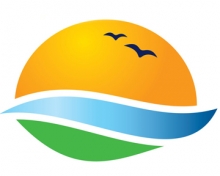 Whether you're interested in improving your home or your time on the water, the Ocean Center has you covered next weekend. The Daytona Boat Show will take place Sept. 16-18 in the exhibit hall and the Daytona Home Show will take place Sept. 17-18 in the arena.
The Daytona Boat Show features a wide variety of boats, including bowriders, center consoles, deck boats, flats boats, fresh water fishing boats, jet boats, pontoon boats and surf boats to fit any lifestyle and occasion. Guests can enjoy vendor booths with boating gear and a variety of products, marine electronics, accessories and much more, and children have the opportunity to catch live trout with a fun catch and release activity. Extra incentives are available only during the show from dealers and manufacturers such as extended warranties, service packages, waived dockage, enhanced electronics and accessory packages.
Tickets are $5 and available at https://daytonaboatshow.com/tickets or at the door. Children 12 and under receive free entry. The show is open from 10 a.m. to 7 p.m. Sept. 16 and 17 and from 10 a.m. to 5 p.m. Sept. 18.
The Daytona Home Show is the perfect event for homeowners planning for the year ahead. Attendees can find the latest in products and services for home improvement, meet with potential contractors face-to-face, and speak directly with experts to receive advice and inspiration to turn dream home and other home improvement projects into a reality.
Entry to the home show is free. The show is open from 10 a.m. to 5 p.m. Sept. 17 and 10 a.m. to 4 p.m. Sept. 18. For more information, visit https://daytonabeachhomeexpo.com/.