---
Tails wag for Association of Professional Dog Trainers conference at Ocean Center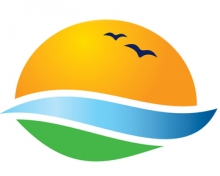 Hundreds of professionals in the dog training industry will come, sit, stay, and learn at the Association of Professional Dog Trainers (APDT) and Canadian Association of Professional Dog Trainers (CAPDT) 2022 Conference Oct. 19 through 21 at the Ocean Center in Daytona Beach.
"We have over 4,000 members in 41 different countries; therefore, attendees are traveling from various places around the world. By attending conference, members are investing in their education," said APDT Director of Marketing and Communications Tricia Louque. "APDT strives to provide a unique location for each conference and Daytona Beach offered not only a great venue for conference, but local attractions, restaurants and beach access for our attendees to enjoy when not participating in educational sessions."
The 2022 APDT/CAPDT Annual Educational Conference and Trade Show focuses on providing education to trainers so that they can grow as trainers while also improving their business. With over 30 speakers and more than 25 exhibitors, the dynamic event hosts serious dog trainers who want to stay at the top of their game.
The conference has also partnered with the Halifax Humane Society (HHS) and will hold a workshop at the facility Oct. 18. Additionally, event attendees will have the opportunity to make tug toys, which will be donated to HHS.
This is the first time APDT will host their conference at the Ocean Center in Daytona Beach. To learn more about the organization, visit https://apdt.com/.