---
CHAMPS Trade Show and Glass Games lights up Ocean Center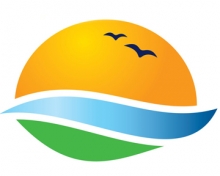 A new event is blazing into town, but it's less high-times and more big business than you might expect.
CHAMPS Trade Shows has established itself as the premier counterculture, business-to-business trade expo serving the smoke shop industry. Since 1999, the annual event offers an opportunity for hundreds of exhibitors to meet thousands of retail and wholesale buyers from all over the world. And this year, for the first time, the event will take place in Daytona Beach at the Ocean Center Nov. 1-3.
"Daytona Beach is a welcomed change of pace for many of our buyers," said CHAMPS Trade Show and Glass Games organizer Kevin Dankman. "Attendees will be escaping the cold northeast to come bask in the Florida sun."
In addition to the trade show, CHAMPS will stage their Glass Games, an immersive glass and art experience that features a world-renowned glassblowing competition. Glass Games highlights the talents of elite artists who compete in live glass blowing events vying to win cash, prizes and bragging right, as well as demo stages, solo and collaborative glass blowing stations, and live painting. The Glass Games will also feature a charity auction, with funds supporting the organization's charity of choice, Arts for the Aging, as well as those affected by Hurricane Ian.
"The Glass Games feature of CHAMPS Trade show brings live art and an exciting atmosphere attendees cannot find anywhere else," said Dankman.
The event is expected to draw upwards of three thousand professionals from industries including smoke and vape shops, dispensaries, online marketers and branders, entrepreneurs and glassblowers, all seeking to grow in their market sectors and gain current knowledge and product opportunities. CHAMPS Trade Show and Glass Games is estimated to generate 1,200 room nights.
This is a business-to-business event and is not open to the public. Qualifying retail stores, such as gift shops, smoke shops and dispensaries may register their store to attend the show for free. Attendees are required to show two form of business ID to enter the show. More information can be found at https://champstradeshows.com/buyers/. Individuals who are interested in the event but do not meet the necessary requirements to attend are encouraged to follow @CHAMPSTradeShows on Facebook and Instagram.
To learn more about CHAMPS Trade Show and Glass Games, visit https://champstradeshows.com/