---
SprayFoam 2023 Convention & Expo returns to Ocean Center Feb. 12-15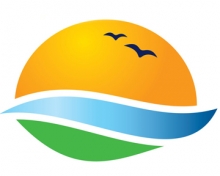 With their 2019 conference at the Ocean Center receiving a phenomenal response and the highest attendance to date at the time, Spray Polyurethane Foam Alliance (SPFA) looks forward to their return to Daytona Beach Feb. 12 through 15 for the 2023 Sprayfoam Convention and Expo.
"When we hosted our 2019 event, the level of service we received from the building, from our coordinator, from the catering team, and from the community, was just incredible," said Kelly Cook Marcavage, SPFA Deputy Director. "The Ocean Center team works hard and it's a yes community. Things inevitably come up, and I frequently hear 'Yes, we'll figure out a way to make that work.' And that doesn't always happen when you're planning conventions."
The 2023 Convention and Expo provides attendees an opportunity to learn from industry professionals, see the latest products, fulfill certification requirements, earn continuing educational units, and network with others. Best of all, they can do it all in one place. It is truly the one stop shop for the spray polyurethane foam industry.
The annual event is the country's largest event dedicated solely to all things spray polyurethane foam. The 2023 Conference and Expo is estimated to generate 1,500 attendee days and over 1,700 room nights.
SPFA is the educational and technical resource to the spray polyurethane foam industry and its constituents include contractors, manufacturers and distributors of spray polyurethane foam, as well as related professionals and entities involved in equipment, protective coatings, inspections, surface preparations and other key services related to spray foam. To learn more about the organization and event, visit https://www.sprayfoam.org.