---
Ocean Center to explore additional event opportunities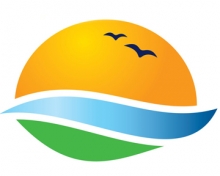 The Volusia County Council gave the green light Tuesday, April 4, for the Ocean Center to explore booking additional live entertainment opportunities at the venue. The agenda item allows for a more dynamic booking model that provides additional flexibility when negotiating contracts such as concerts.
"We're before you today to talk about other flexible options that will give us more tools in our toolbelt as we seek to broaden our horizons and bring more concerts back into the venue," said Ocean Center Director Tim Riddle.
Operating as a standalone arena since 1985, the Ocean Center underwent a major expansion over a decade ago, reopening in 2009 with a 93,000-square-foot exhibit hall, renovated ballroom and two floors of meeting rooms. This conversion to a true convention center created opportunities to book convention and tradeshow business in addition to entertainment. The facility currently hosts a healthy mix of private conferences, conventions and tradeshows as well as public events. In fiscal year 2022, more than one-quarter of attendee days—over 119,000—came from events open to the public.
"I really want this to happen, I want us to bring concerts in," said County Chair Jeff Brower. "Not just for our locals. We want to bring people to Daytona, put heads in beds. I want them to come, enjoy the concert; they're going to pay a parking fee. I want them to go across the street, down the street, to the restaurants. I want them to stay overnight."
The sentiment was echoed by Volusia County Councilman Troy Kent.
"I'm really excited about us offering something more at the Ocean Center than what currently is there, especially for our residents, and then for the visitors alike," said Kent.
Upcoming events at the Ocean Center can be viewed at OceanCenter.com/events.
The Volusia County Council also approved an increase in Ocean Center parking rates at Tuesday's meeting.