---
Visit the age of dinosaurs with Jurassic Quest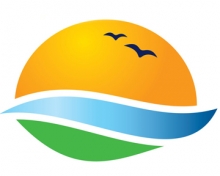 Travel back in time over 60 million years with Jurassic Quest when it returns to the Ocean Center Aug. 4-6.
Attendees will feel like they've entered another geological period, as life-size dinosaurs roar, move and even walk the floor. Jurassic Quest worked with paleontologists to create dinosaur displays that accurately reflect their ancestors, from scales to feathers to fur.
Beyond interacting with these giants, kids of all ages can take part in huge fossil digs, where young paleontologists can uncover dinosaur bones; create dinosaur crafts; ride a dino; meet baby dinos; and burn some energy in the Dino Bounce area, with several dinosaur-themed inflatable mazes and dinosaur rides.
Tickets start at $19 and can be purchased online at www.jurassicquest.com.
Exhibit hours are noon to 8 p.m. Aug. 4, 9 a.m. to 8 p.m. Aug 5, and 9 a.m. to 7 p.m. Aug. 6.