---
The Meow-Velous Cat Club licensed by "TICA" The International Cat Association 2023, is coming to the Ocean Center Daytona Beach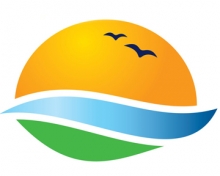 Hundreds of cats and kittens from around the world will travel to Daytona Beach, FL to compete for Best of the Best leading up to Sunday's Awards Finale. Ongoing Judging of over 250 cats over sixty plus breeds and Household Pet cats, during the three days.
The Meow-Velous Cat Club Show invites you to appreciate the variety and awesomeness of feline beauty from around the world for this special 3-day weekend of cat competition. Attendees will view over 250 cats from bare to fluffy, sleek to stocky, jungle eyes to pampered puss!
Hosted by Meow-Velous Cat Club, the show will take place from Friday 2:30 p.m. to 8:30 p.m., Saturday 9:00 a.m. to 5:00 p.m. and Sunday 9:00 a.m. to 4:00 p.m. with Best of the Best Award approximately 3:30 p.m. at the Ocean Center Daytona Beach, 101 North Atlantic Avenue, Daytona Beach , Florida, 32118.
This show will feature 16-Judging Rings ongoing during the three days and a chance to meet numerous exotic breeds and talk with and ask questions of the very knowledgeable humans who they live with. Added fun will be Educational Presentations on grooming, cat care, breed presentations and history, "what color is my cat", and more. Be sure to visit the Meow-Mall with lots of cat exclusive vendors offering both feline and human items.
Come see the Long-legged Savannahs; with the look of the Serengeti Plain, The Sphynx; the Naked Canadian, a hairless breed from Toronto, Long & Shaggy Maine Coons with the look of the forest, The Bengals; loving lap leopards in silver and gold, The Kurilian Bobtails; a breed from the Russian Federation, and several other of the 73 breeds of cats recognized by TICA.
Several rescue groups will have a large variety of happy, healthy kittens and cats available for adoption! Come find your furrever furry companion!