---
AQS QuiltWeek returns to Ocean Center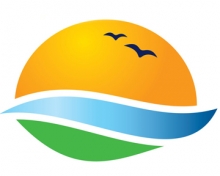 The American Quilters Society (AQS) returns to the Ocean Center Feb. 22 through 25 for Quilt Week Daytona Beach 2023 and serves as the kickoff of five annual shows hosted across the country.
The event brings together thousands of quilters of all ages, genders and lifestyles to appreciate the craft of quilting, learn new techniques, peruse the merchant mall and more. Quilts will be displayed throughout the 93,000-square-foot exhibit hall, with exhibits including All-Star: Quilts of Valor, patriotic quilts created for veterans and active duty members; Graffiti Cherrywood Challenge, an exhibition inspired by the thousand-year-old art of graffiti; and Name that Tune, an interactive exhibit of quilts representing song titles in which participants are encouraged to match each quilt with its respective song.
Along with showcasing their skills, quilters will vie for $54,000 in cash awards, with the Best of Show receiving $10,000. Quilts come from 10 countries and 36 states and range from traditional designs to modern and art quilts created in different styles from hand to stationary machine to movable machine.
"More quilters than ever have registered for classes with our renowned quilt instructors, and they can't wait to meet their friends face-to-face again this year. Quilters have been stitching up a storm – one quilt entered in the contest this year has 226,576 pieces in it," said Bonnie Browning, AQS executive show director. "Amazing piecing like that, beautiful appliqué, magnificent quilting, and even some painted quilts are just some of the details you will want to look for in the more than 400 quilts on display. The Merchant Mall is the perfect place to find the very latest in supplies for making quilts."
The American Quilter's Society, founded in 1984, is the largest quilting membership organization in the world with over 70,000 members. The organization gives national recognition to quilters and their work and sets the standard for excellence in the quilting industry.
As in previous years, the event incorporates a corporate social responsibility element, providing a booth and supplies for Racing Fingers Quilt Guild of Ormond Beach. The group creates small fidget quilts, complete with tactile and manipulative objects—think textured fabric, spools, zippers and buttons— for Alzheimer's and dementia patients to keep their hands occupied during care. At the show, attendees of all skill levels are encouraged to stop by the booth and create or contribute to a fidget quilt. Quilts of Valor and K9 Quilts of Honor will also have booths at the show.
AQS QuiltWeek is open to the public; admission is $12 per day for AQS members and $15 for the public and includes access to all special exhibits and the merchant mall. Event hours are 9 a.m. to 5 p.m. Wednesday through Friday, Feb. 22 through 24; and 9 a.m. to 4 p.m. Saturday, Feb. 25. Tickets are available online or at the door. For additional information and to purchase tickets in advance, visit https://www.americanquilter.com/quiltweek/event/landing/eventid/25.